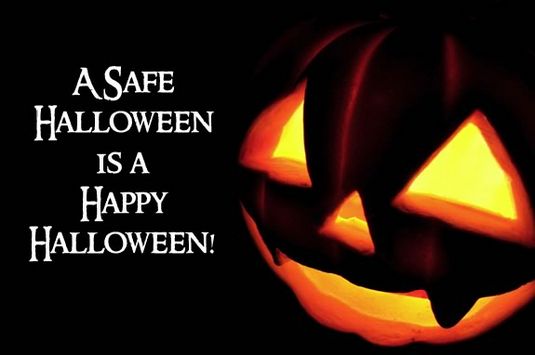 Halloween is approaching and I just wanted to go over a few Halloween safety tips for parents. There are many things to consider like candy, clothing, costume accessories, supervision and lighting. We want our kids to have fun but we want them to be safe as well.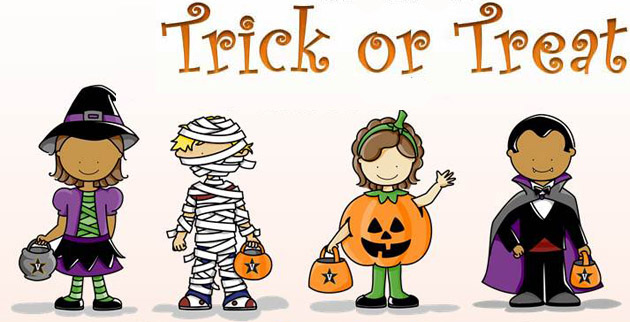 COSTUMES
You should decorate costumes and bags with reflective tape or stickers and, if possible, choose light colors. Masks can obstruct vision so use non-toxic face paint instead. Make sure your child's costume fits properly to prevent trips and falls. Be wary of costumes which come with wigs and/or beards. Have your kids carry glow sticks or flashlights to remain visible to others. Check out some costume ideas at the end of this article.
TRICK OR TREATING
Younger children (under 12) should have an adult chaperon and older kids should travel in groups. Talk about safety before everyone leaves the house. Know what route your child is travelling. If possible, send him/her out with a cell phone. Set a curfew.
CANDY
Examine all treats for choking hazards and tampering before eating them. Today that means looking for more than damaged packaging. Avoid eating homemade treats made by strangers. Check wrappers for any puncture marks and also look for discoloration. When in doubt, throw it out!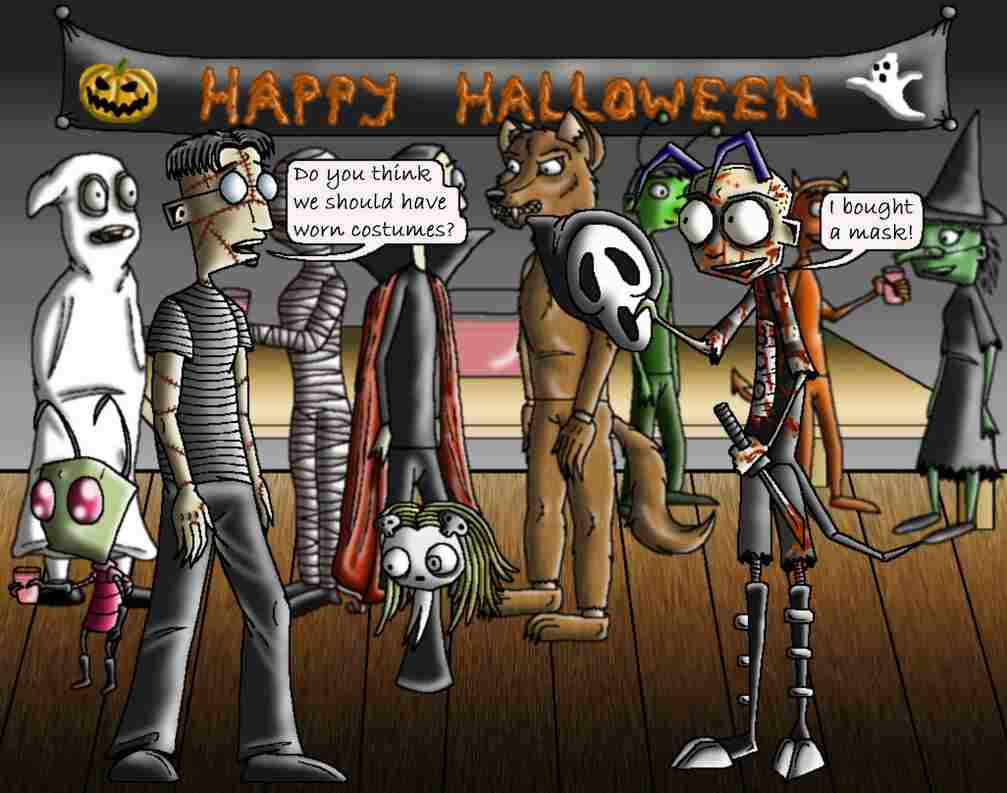 Thinking about not braving the street? There are some alternatives you can try and still have fun.
Throw your kids a Halloween party – need some ideas? Go trick-or-treating at the mall, zoo, museum or other safe location. Many businesses go all out throwing exciting Halloween events for families. Turn out the lights for a night of ghost stories!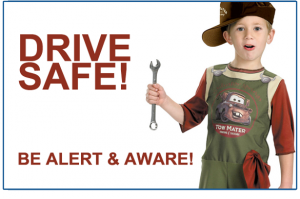 If you have to be out in your car on Halloween there are some safety tips for you as well. Popular trick-or-treating hours are 5:30 p.m. to 9:30 p.m. so be especially alert for kids during those hours. Slow down and be especially alert in residential neighborhoods. Take extra time to look for kids at intersections, on medians and on curbs. Enter and exit driveways and alleys
slowly and carefully.
And remember…don't eat too much candy!