Mother Teresa exuded the strength of a mother. She was strong and compassionate but she was not perfect – and neither are you.
The day a baby is born, a mother is born also. Before birth the mother was just a woman. Birth of a child miraculously births the maternal instinct as well.
It is not an easy road to travel but somehow a mother finds strength where she didn't know she had any.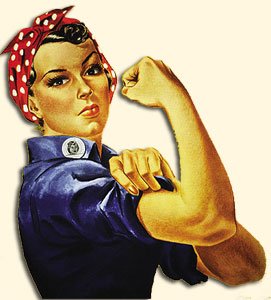 Strength of a Mother
The strength of a mother is where you find the courage to keep putting one foot in front of the other. You learn to put someone else's need ahead of your own. Where you learn the worst pain in the world is when your child is hurting and there is nothing you can do to take that pain away.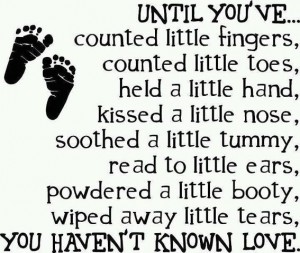 The strength of a mother is her love. A love so strong that you feel you can move mountains. You know that you would move heaven and earth to help your child. A love so strong nothing can ever break the bond you have with your child.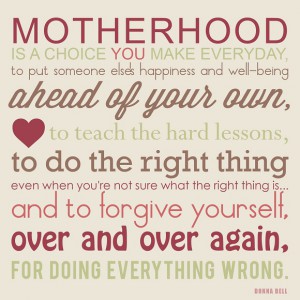 At times, being a mother can hurt too. It hurts when you have to discipline your child. I never understood until I became a mother that it really does hurt me more than it hurts you.
You're going to make mistakes, just accept that fact.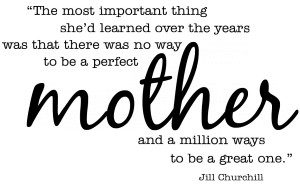 Make sure your child knows they are loved. You are going to have times – especially in the teenage years – when your child is not going to want to talk to you and may even say they hate you. Just remember, they don't mean it. You are strong and you will survive. If for no other reason, because you have to be there for your child.
The strength of a mother give you the ability to never give up because it is not even an option in your mind.
Life is full of challenges but have faith in yourself. You already know you can do this. If you have to, tell yourself every morning.
I used to have two quotes that I referred to often. I had them on sticky notes and they hung on my fridge and on the dash of my car.
"I will be happy, content and satisfied where I am at on the way to where I am going." Joyce Meyer

"Everything is ALWAYS all right in the end. If it's not all right, then it's not the end." Joyce Meyer
Feel free to use these, I'm sure Joyce won't mind. Or find one's of your own.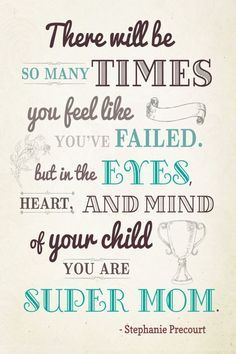 Any time you feel down or like maybe you're messing up – look into the eyes of your child and hold them close. That's what this life is all about.
I used to wonder what my purpose in life was. You're always told, everybody has a purpose. But I have this feeling that we all have the same main purpose. That is to produce good human beings. To ensure the success of our children as people.
I always felt that my success as a parent was dependent on how my child turned out as a person. We definitely had our bad times and it was not an easy life. But I always told my daughter I loved her and always told her she was smart and beautiful. I want her to know she can do anything she wants if she wants it bad enough.
You don't want your child's self-esteem to be dependent on what someone else thinks of them. Teach them your strength. Strength to stand on their own in every way – financially and emotionally.
Never give up. You can do this – even when you think you can't.