With the headlines lately, there is a lot of focus on battered women and their families. It is unfortunate that a serious problem such as this cannot get the attention it needs until a celebrity is involved.
Domestic violence is the leading cause of injury to women between the ages of 15 and 44 in the United States, more than car accidents, muggings, and rapes combined. ("Violence Against Women, A Majority Staff Report," Committee on the Judiciary, United States Senate, 102nd Congress, October 1992, p.3.)
Battered Women and Their Families
Getting out of an abusive relationship is not as easy as you would think. Imagine for a moment that you were kidnapped and held for a year or more. You are isolated from your family, you're not allowed to have friends and have no access to money. On top of that, your keeper is also beating on you and belittling you to the point where you feel you have lost all hope of escape.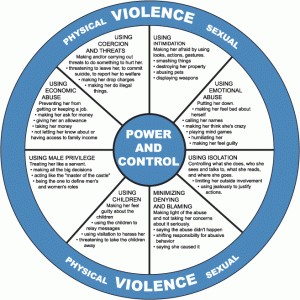 Most abusive relationships don't start out that way. When it suddenly turns sour, you may wonder what you did wrong. Maybe you're embarrassed that you've stayed in the relationship so long. Battered women need to know there is help out there for them and their families. Help without judgement.
If you are being abused, remember:
You are not to blame for being battered or mistreated.
You are not the cause of your partner's abusive behavior.
You deserve to be treated with respect.
You deserve a safe and happy life.
Your children deserve a safe and happy life.
You are not alone. There are people waiting to help.
Your abusive partner will not change, you cannot change your abuser, your partner will not keep promises to stop the abuse, and counseling is not a guarantee that your partner will change.
There are 1,500 shelters for battered women in the United States. There are 3,800 animal shelters. You can help change these numbers. Donate to your locale shelter.
For a safe place to stay, visit Womenslaw.org for a state-by-state directory of domestic violence shelters in the U.S.
The shelter should also be able to refer you to other services for abused and battered women in your community, including:
Legal help
Counseling
Support groups
Services for your children
Employment programs
Health-related services
Educational opportunities
Financial assistance
"The only thing necessary for the triumph of evil is for good men to do nothing."
― Edmund Burke
Be sure to check for books on this topic listed here.